The Ivory Tower Boiler Room team wants to first thank Lev for being such a collaborative and generous interviewee. When Andrew first reached out to him, the two of them had no idea that one interview would spark enough commentary and writing insight for a three-part series. Lev has become a true writing partner in The Ivory Tower Boiler Room, and here's some behind-the-scenes gossip (well, not in the Edith Wharton blue-blood sense, but still, we're pulling back the curtain). Erika is currently taking Lev up on his offer from "How to Write a Sex Scene" (part two of his series), and when Andrew last spoke to Erika (last evening), she is still consulting Lev because (in her own words) "I need to figure out how to just write a sex scene!"
Well, we do pick up right where part two ended with Andrew's question to Lev: "When it comes to the Jewish Feminist and Queer Jewish literary genres, why do you think they aren't as mainstream as other genres (especially when picked up by Hollywood)?" Lev gets right into his thoughts and hits a multitude of topics, but if you've already listened to parts one and two, this rush of ideas shouldn't be a surprise. Before giving too much of the episode away, click below to hear the interview and then come back here to check out our favorite moments.
A few highlights in "Coming Out Twice" involve Lev, Andrew, and Erika exploring their own queer and Jewish identities (each is very unique). If you haven't yet, please read Erika's Big Think that explores her queer Jewish identity. Lev, who is always wearing his writing-mentor hat, tasks Erika and Andrew with collaborating on a Queer Jewish trauma memoir piece (they hope to begin working on it soon)! If you want Lev to look at your own writing, go to his writing site! He is up for any writing challenge, and is extremely collaborative. And while you're at it, explore Lev's writing and links to his oeuvre. You can find a selection of Lev's work at Words Matter Bookstore (our official sponsor).
There are so many books that are mentioned in this episode, so of course we had to include links to them (we always want our community to continue adding to that bursting must-read list). So, we've split these recommendations into three categories (based on Lev's own writing): Queer Jewish Literature, Jewish Feminist Literature, and Contemporary LGBTQ+ Lit (of course many of the books recommended could fit this final category)
Queer Jewish Literature (check out Lev's Writing a Jewish Life that sparked this category):
(organized by date of publication) Larry Kramer's The Normal Heart (1985), Tony Kushner's Angels in America (1991), Queer Theory and the Jewish Question (2003), Andre Aciman's Call Me By Your Name (2008), Warren Hoffman's The Passing Game: Queering Jewish American Culture (2008), Aaron Hamburger's Nirvana Is Here (2019), Micah Nemerever's These Violent Delights (2020), L.C. Rosen's Camp (2021), and Sarah Schulman's Let the Record Show (2021). Yes, The Ivory Tower Boiler Room team is in fact interviewing Rosen (his book is our November Book Club choice), Nemerever (his book is our December Book Club choice) and Schulman in the next few weeks, and hopefully many others listed here! And, if you haven't yet, read Andrew's Big Think about coming out after reading Call Me By Your Name.
Jewish Feminist Literature (inspired by Lev and Erika's interview with Erica Jong)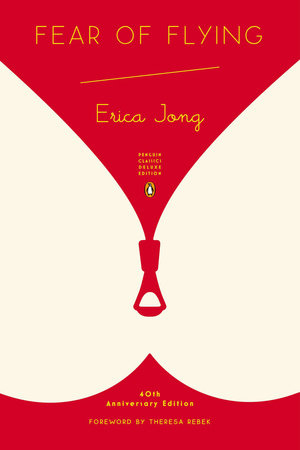 Erica Jong's Fear of Flying (1973) (and basically all of her work), The Jewish Book Council's "Feminist Jewish Perspectives" Reading List, the Jewish Women's Archive Book List, and "10 Writers Capturing the Female American Jewish Experience"
Contemporary LGBTQ+ Literature (these are authors we mention in the episode but for a larger list check out Andrew's Pride 2021 list, and this category is inspired by Lev and Gershen Kaufman's Coming Out of Shame)
P.J. Vernon's Bath Haus (2021) and Robert Jones Jr.'s The Prophets (2021) (remember that Bath Haus is our first Book Club choice, so make sure to join us! And The Prophets is our January Book Club choice).
If you enjoyed this piece, please consider making a donation to help us grow our literary and artistic community.